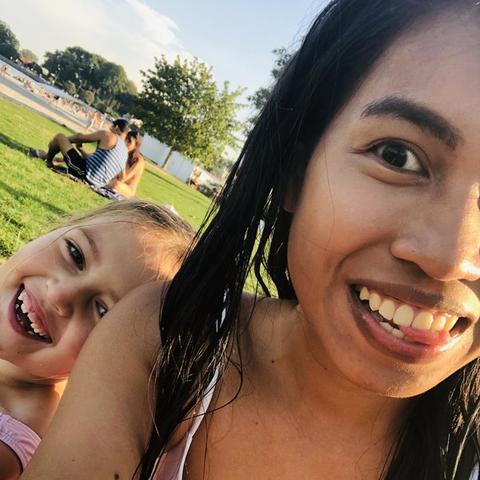 Hi dear host family, I am Jay Marie 23yo from Davao City, but my hometown is Libona Bukidnon and is now currently in Netherlands until October 2020. I study until 3rd year advance student at University of Mindanao taking up Bachelor of Elementary Education major in General Education. I am the eldest of the family of 6 yet sad to say now is 5 (my mom Mary Jane, my dad Jeremias, my younger brother Jeryme, and the youngest one Johnry). I leave home since 2015 to be an aupair for a Filipino-Canadian family until October 2018. During that period, I was allowed to go to school every evening since they speak languages that I could so then I decided to continue studies instead. I also go with them in their trips and even international trip particularly in Macao. As per duty, I am obliged to take care of their 3y.o child which is now 7 and help her mold her skills in singing, dancing, swimming, sports, so as teaching her in academics and good values. I'm so proud of what I have done and change her as we create a very good bond to each other, where now I'm still missing her. Other than that, I do household chores and is also good at organizing or designing event. I came to Denmark as an AuPair and I was loving it and now I am currently living as an AuPair in Netherlands for an Indian-Danish family from London.
As a prospective AuPair in your lovely family I could assure you about the number 1 thing that really matters the most which is the Safety of the kid/s followed by punctuality and trust. I can't promise anything other than being at my best to be part of the family during the Ups and Downs in this journey.
For further questions and clarifications, I am very willing to answer through the given ways of communication.
Best regards,
Jay Marie