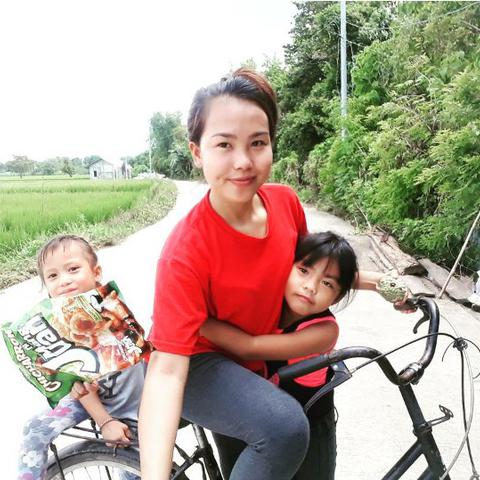 Dearest host family,
My name is Katrina, 26 years of old Filipina who is currently here in Singapore working as domestic helper to a Chinese family composed of six members two parents,two grandparents and two kids.
I am a independent person since I finished my college. My mother already left us few years ago due to illness while my father already has his own family. My only sister is also married and enjoying her new family. Inspite being alone, I can still feel their love and care towards me. I am positive person. I love to be with friends hanging out. I am organized,trusted and hardworking. I do love cooking most of the time. My favorite sports is cycling.
I love taking care of kids,making sure that they are always secured and away from harm. Playing and seeing them having a good time is my greatest gladness. Dealing and taking care of children isn't hard for me because I like spending time with kids.
We have a small family and I'm the youngest one. My grandma taught me how to do household chores from a young age I can do cleaning all around the house, I'm a organize person I want to make things tidy all the time. I can cook also (filipino foods, chinese foods) and I'm willing to learn another recipe in your country it's unique chance for me. I'm a very loving and caring person to those people around me and comes naturally from my heart. I'm a person who take my own iniatiative when it comes to helping or doing some task and also I'm active person and adventurous person, I'm independent, responsible woman. I have a positive attitude, loyal and trustworthy person, easy going and flexible.
The reason why I want to be an aupair because I want to experience the culture of another countries and to create bonds and connects between different culture. It always nice to add another experience away from my comfort zone. It is a unique chance for me to learn a new language and study new culture and experience new country.
Thanks and see you soon my future Host Family!