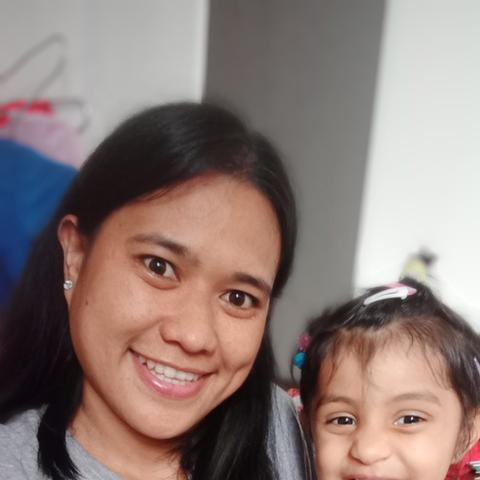 Dear Host Family,
I am Dolly Gay but you can call me Dolly for short. I'm 28 years old and I live in Dammang West, a small town of Echague Isabela, Philippines but now currently I live in Hong Kong as a domestic helper of Indian family a member of couple and 2yrs.11 months old baby girl.I finished my degree course Bachelor of Science in Nursing in the year 2015.After i graduated i decided to worked.
Experience working with a children. When I was about 23 years old I went to Hong Kong my first time to go overseas as a domestic helper of Indian family within 5 months 29 of November 2015 until 14 of April 2016 a member of couple and 4 years old boy.I had experienced housework like cleaning their house,cooking,ironing,marketing and took care the child we do playing I bath him, feeding and I always send and picking him to school. I am happily working with them before but then they need to forgood in their own country so i went back to Philippines.I enjoyed to stay with my family but i decided to work again in the year of 2018. As of now i'm working here at Hong Kong started 01 of August 2018 until now as domestic helper of Indian family a member of 3 the couple and 3
yrs.3months old girl.
I hope we develop a good relationship and work and live together as a family. I'm looking forwars to a great year with your. I'm applying now in europe countries because i want to change my life and experience the other cultures.To my future host family please choose me because i'm caring, loving, friendly, trustworthy,helpful,hardworking and honest. Please give me a chance to explore and experience your culture.Thank you!
Best Regards
Dollygay