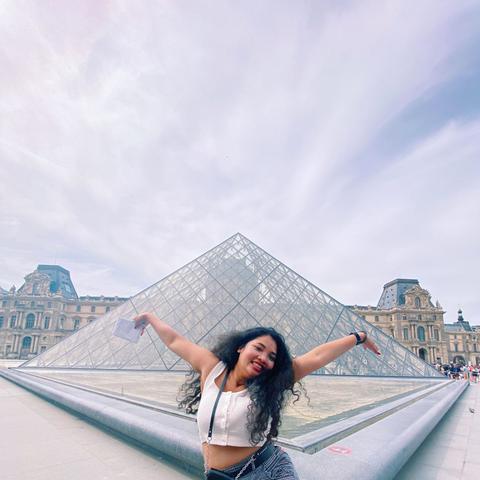 Dear future host family,
My name is Jirapa. You can call me Baitoey or BT. I was born in Kamphaengphet which is a small town and kind of like the Historic city of north of Thailand on the 28th September 1996 (currently 23 years old). Now, I am living in Noordwijk, The Netherlands. 2 minutes walk from Noordwijk Aan Zee which is a popular spot for surfing and kitesurfing. The seafront boulevard is lined with hotels, and restaurants. I graduated from a Bachelor Degree in the Faculty of Allied Health Sciences from Thammasat University, My major is Sports Management.
At the moment, I work as Aupair at Noordwijk, Netherlands. I'm taking care of 4 kids. 1 boy (10 years old) and 3 girls (8, 13, 14). My main responsibilities are an 8 years old girl and a 10 years old boy. I pick them from school. Play with them. Changing the bed and tidying the room and playroom, preparing food or giving snacks. About 13 and 14 years old girls. I'm helping with changing her bed. Teaching and helping to tidy her room. And I also have the responsibility to prepare dinner for the family. Do some light housework. And my contact will finish on January 2021
Now, I'm looking for new host family to cotninue my jorney in Europe in 2021 forward... ;)
I am really curious to hear all about you and your children. I hope you are interested to keep contact back and I can't wait to hear back from you.
kind regards,
Jirapa