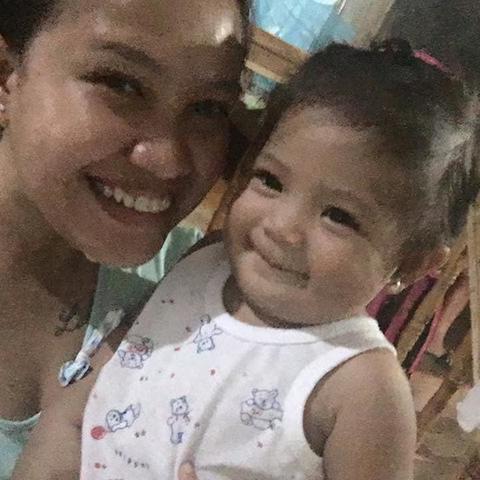 Dear Host Family,
My name is Arrianne, 28 years old and from Philippines. I am a graduate of Bachelor of Science in Information Technology and currently residing here in Dubai with my two elder sisters. I am very determined, matured, open-minded, fun, easy to be with & friendly young woman who is very much interested with a deepest desire to be your eldest daughter.
I want to become an Aupair because I want to try the way of living in Europe, learning the cultural values, traditions, different languages and I want to enhance my communication skills. I also want to visit the tourist attraction and all different places in Europe.
Being your eldest daughter & BIG SISTER to your children I know my duty & responsibilities. I would love to TEACH and GUIDE them to be a better person just like I did to my nieces & nephews. I am very loving & warm hearted to children. You can also trust me & rest assured with their SAFETY & SECURITY while you're not at home. I am good with kids with all ages. Being the youngest child in our family I grew up taking care of my nephews and nieces from the day they are born, my mother and sister trained me well of household chores as well.
I love doing house hold chores & am your extra hands at home. I will do tidying run some errands (shopping & grocery is my fav. part because I'm gumptious when it comes to choosing the right product & I know how to budget). I love to cook & I am excited to cook for your family. I will introduce you to some Filipino dishes & I am excited also to learn your cuisine.
Having me in your family will give you a stress free & balance life. You can have more time to spend with your kids, hang out with friends, do the things that you love or even couple dating. I will respect & follow your house rules. I also love to Hike, Nature hopping going to the beach, sightseeing and I would love to do all that with your company.
Love,
Arrianne