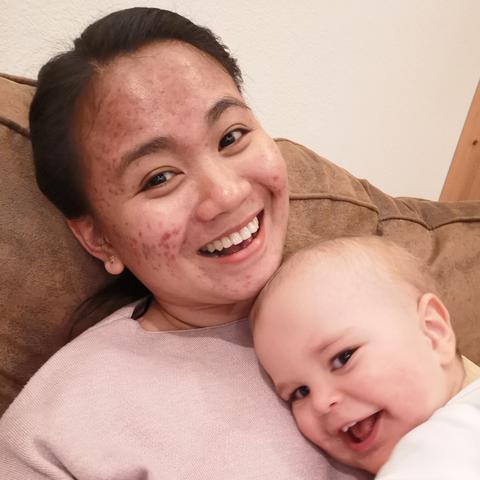 Dear Host Family,
I am Rona Jane , a 25years old Filipina. My family and close friends used to call me names such as Gang, Monang or simply Rona. I am currently residing here in Oud-Turnhout, Belgium with my current beautiful host family.
I graduated Bachelor of Science in Agribusiness at Visayas State University in the Philippines. I am a person who's fun to be with, full of stories, with initiative and loves to be with kids.
I have a small family, my father, mother and one younger brother. Both my parents are currently working in the UAE.At a young age I have learned how to be tough, responsible and independent for my brother and I. I have learned on how to do the household chores, go and buy in the fish and vegetable market and do some groceries. I am the one who took care of my brother's welfare and tutored him on his academics. I worked as a part-time baby sitter of a 1-2 years old child starting from my last year in college until before I went to the UAE. I worked before in a nursery school located in Sharjah, UAE for a year.
Right now, I am an Au pair here in Belgium,living in with a family of 4 (5years old and 1year old boys). Some of my routine are:
I do groceries and scheduled to cook 2-3x a week(it depends). I also iron kid's clothes, fold&hang clothes,prepare children's food and maintaining cleanliness and good hygiene.
I was also an Au pair in Netherlands. I took good care of a 2years old twins and a baby in which I still have good contact and visiting quite often. My first Au Pair experience was memorable and I really felt that I really belong to my host family, my host mom would always ask me my opinion on what will the day be like since I am the children's big sister or other things, they also gave me free time to explore more of NL or explore more of other European countries.