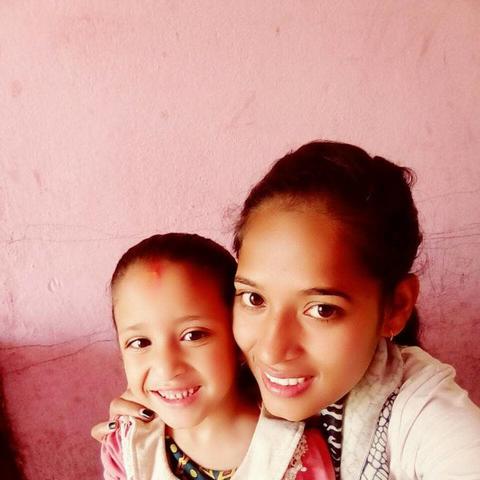 Dear Host Family,
I would like to start my introduction: I am Chandrakala , a permanent residence of Lokanthali 07, Kathmandu, Nepal. I have four members in my family, Father, mother, 1 sister and me myself. My younger sister is a student.
Talking about personal my parents usually say me that I am open-minded, honest, responsible and mature enough to deal with problems. To be Honest, responsible, hardworking, loyal, helpful, understandable and positive thinker are all the family values that I have learnt from my parents.
In my free time, I usually visit different places, sometimes I love to read novel, shopping but overall, my full focus and priority usually goes for children, they make me happy day in day out. I used to care my cousin and nephew even I used to give home Tuition. These are my curiosity factor that has motivated me to select to be an Au pair. I would like to be an Au pair in Norway because it has been my aspiration to see Norway and Denmark and I am concerned to know how the children are educated and grown in Norway. However, I do look very forward to also visit the magnificent sights throughout Norway, as well as experience the famous Norwegian food and learn the way of life.I really want to use those things, which I will learn from Norway.
Those experiences are very much important for my further career and work. It would be my pleasure to get experience from Norway. I want to be successful woman , want to be habitual to work and to be responsible and broaden my Horizons through this program and motivate youth to be hard working and to be independent as well .
Thank you very much for your consideration.
your sincerely
chandrakala