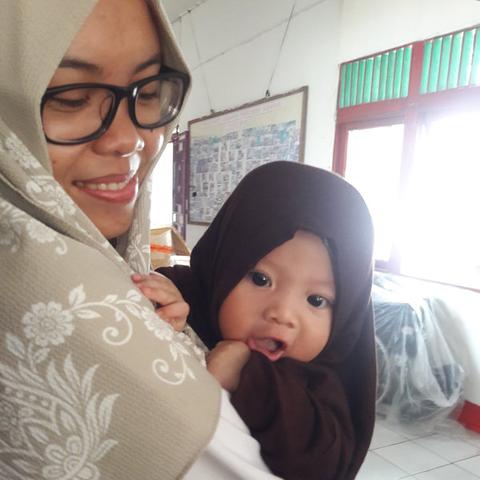 Dear Future Host Family
My name is Etri. I live in West Borneo, Indonesia. My major is nutrition science and I am a nutritionist at the Public Health Center.
I am a responsible, creative, flexible, adaptable, open-minded, and well-organized person. My hobbies are reading, watching movies, cycling, and traveling. Because of my background education, I am used to cooking. I love to try new thing such as learn new recipes.
My family has 5 members. I am the oldest and I have one sister and one brother. My brother is an active boy who loves sports so much. Since he was very young, I always help him how to reading, counting, drawing, wear clothes, how to brush the teeth, etc even we always playing games together.
Due to my job as a nutritionist, I always connect with people from pregnant mothers, toddlers, teenagers, adults, and elderly people. I am used to taking care of children especially when I have to do field services like integrated service post for toddlers (0-60 months old) and pregnant mothers. I speak with their parents about their problem and help them to find a solution. I also have experiences taking care of my nephews, nieces and my cousins. I used to play with them or helping them to eat by themselves.
Hopefully, my personal information and qualification would fulfill your requirements of Au pair. I am looking forward to getting a good opportunity of being a part of your family.
Yours sincerely,
Etri