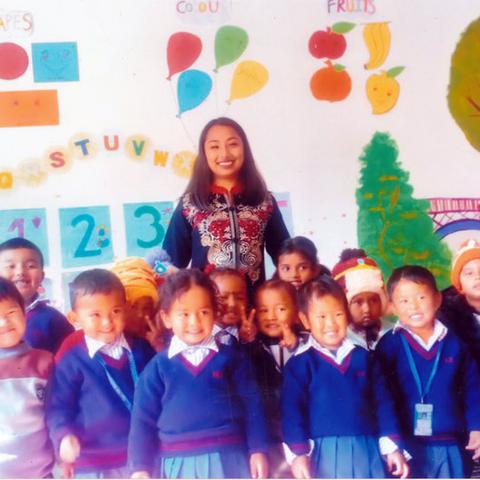 Dear Host Family,
It is with great anticipation that I present to you my application as an Au pair.
I am a friendly person, as they say that I am fun to be with. I have good interpersonal skills, hardworking and can handle pressure. I usually express my feelings through writing poems, essays and short stories. I am expecting that this job will enhance my skills in taking good care of children and I know with this job I can be more familiar with the type of family that Denmark has. I can be more particular with their culture since I will be working in a home. I enjoy watching movies during my leisure time or sometimes strolling around. There are times that I just want to sit and share ideas with people or more likely initiate a friendly conversation. I was a teacher of Navjeevan English Secondary School for 3 years. It was a challenging job since you will be taking care of children—feeding them, administer medications, getting their vital signs, bathe them. It entails a lot of patience since most children are scared if they will see to take care them when their parents will go for work. They will think that there will be outsider, but I can handle it. I just have to assure them that they are safe and will not do harm to them. I also talk with them to build rapport to them. I was given a chance to take good care of children every time from the beginning and I did very nicely and I was signed permanently at Navjeevan English Secondary School. I can really say that I will be very effectiveindoingmy job.
I completed a Bachelor of Medical Laboratory Technology Degree in National Multiple College last 14 March 2018 and I was one of the best students. I took the Pathologist Licensure Examination last 2nd April 2017 from Nepal Health Professional Council and passed the said licensure examination. I was also a Pathologist trainee of Nepal Red Cross Society and at Nepal A.P.F. Hospital.
I belong in a harmonious family. I have a good relationship with my parents and with m