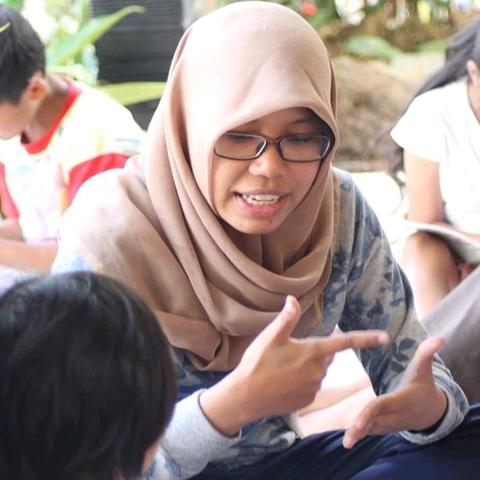 Dear Host Family,
Thank you for taking the time to read my letter.
My name is Feby and I am 23 years old. I lived in Cilegon, which is a small city in the west of Indonesia. I lived with my mother and two sisters. My father already died from a heart attack when I was only 6 years old. My mother works as a makeup artist for wedding events, so I often took care of my younger sister when our mum was working.
I would describe myself as a reliable and independent person, who tries to make the best out of every situation. In my free time, I like to watch movies and reading books. Furthermore, I enjoy singing so much. I always singing while showering in the bathroom or doing house chores – even though I cannot sing.
In my working years, I lived with my aunt and become a roommate with her daughter. She is 12 years old. I like to play with her and help her to do her homework. We also love to make pudding together and watch movies together. And in my hometown, another aunt with three kids (15, 12 and 8 years old) also live not far from me. I'm very close with them and whenever I'm in my hometown, we like to spend the weekend together doing a lot of things. In my college years, I supervise children in a rural area for about a month. Teach them the school's subject they do not understand and teach the younger one how to draw and read. That was a fun experience and I really want to do that again.
in the future, I want to become a lecturer, so these days I'm in search of scholarship to pursue a postgraduate education abroad.
I am really curious to hear all about you and your children. The information I have read so far sounds really interesting. I hope you like my letter and I can't wait to hear back from you. FYI, please contact me through whatsapp or email.
Thank you for reading my letter and kind regards,
Feby