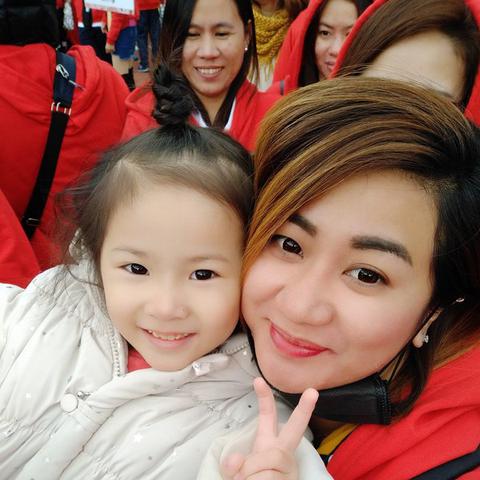 To my Dear Host Family:
My name is Jonelyn , I am a Filipina ; single ; Currently working as a nanny in Taiwan since March until now! ( 5 years )
Crossing all my fingers if I can be one of your au pair nanny candidates!
Not only because I have five years' nanny experience with my present host family in Taiwan; But also I love to work with kids!
My major job is to supervise and care for three lovely kids, since they were born. They are now 6 yrs. girl,5 yrs. boy, and 6 months old baby boy respectively.
I need to prepare the meals for them also feed them, bathe them, dress them up; Serve nutritious meals, sterilize bottles, prepare formulas and potty-training for them.
I also help to take care of the baby boy during the midnight sometimes!
Doing all kind of the activities with them, such as biking, playing with them in the park, painting or crafting, reading the bed story or sing the nursery rhymes.
Perform all the housekeeping and cleaning duties, laundry, ironing, washing, sweeping, mopping, plus cooking meals every day and running errands too.
The reason I like to work in your Great Country, because I want to pursue my better future life experience and explore your culture and civilization too! Even though I love my present employer's family so much!
I am extremely dedicated to any family that I have the opportunity to be employed with. I will do my best to follow your flexible working schedule, and commit to at least a 2 years contract with you!
Crossing all my fingers if I can be one of your au pair nanny candidates for your lovely family!
LOVE
Jonelyn