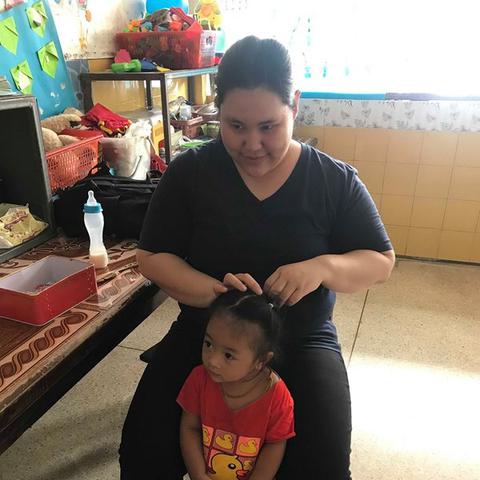 Dear Host family,
My name is Preeyanoot you can call me Jin. I am 26 years old Thai girl from Lamphun province which is in the north part of Thailand.I am graduate from Thammasat University with Bachelor of Laws since 2014. My family has 5 members, grandmother, mom, aunt, older sister and I. Our family is small, everybody share responsibility in the house. I am responsible for cleaning the house, taking care of my grandmother about shower and changing diapers, taking care of pets and sometimes I doing dishes.(I like to cooking)
In my free time
I am interest in some sports, learn languages sometimes by movies and read books and I like to cook so much especially bakery. I like watching movies for learn English and Korean language too (I am Marvel's fan)and looking for about how to cooking a new menu that I never do and traveling. I often swim (I can't swim but I love to swimming) and ride a bicycle (not often because Thailand is hot weather all the time). I really love to go outing by a bicycle or walking and I want to lose weight.
MY EXPERIENCE!!!
Before I become an au pair in EU, I was a childcare volunteer teacher at my province childcare center. I have experience for take care children, teach them, prepare food, feeding the children, changing diapers for children about 1-5 years old at my province childcare center about 3 months and I am still a volunteer. So now I am going prepare to first aid volunteer at my village small hospital for practice about first aid too. I am busy all the time because I have o lot of activities and I love to do that. Recently,I got a first aid certificate.
I am responsible, patient, active, joyful, friendly and honest. I love children because they make me relaxing and fun and I can keep them happy. I think childhood is very important step of the life. They need one who can take care and grow them both body and mind.
Sincerely yours,
Preeyanoot