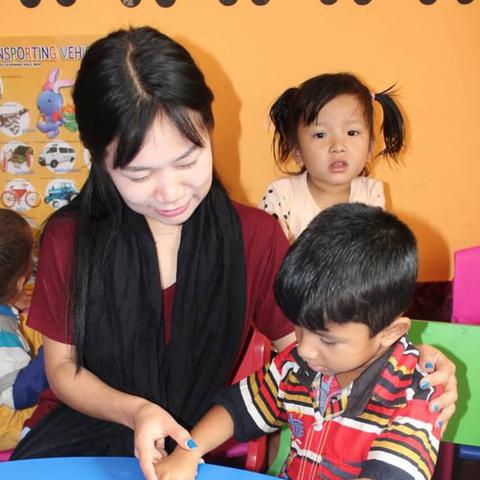 Dear Host Family,
It is a great opportunity that I present to you my application as an Au pair. Thank you very much for reading this Letter. I am very pleased that I am allowed to stay one year with you. I want to tell you something about my family and myself.
my name is Zeena . i am from Nepal ,the land of Himalayas.we are four in members my Mom,Dad,Eldest sister and Me.My hobbies include learning new things,dancing,cooking,playing with children,interacting with peoples.Not only this but also in my free time I like to read different types of books and sometime I love to listen music as well.I am patience,self reliance and task oriented which is my unique qualification.
I have completed my Bachelor in Medical field.In addition, after the completion of study I came to know about the Au pair job in different countries from Europe which is my dream job.since I started working as a teacher in Montessori,I believe that children make our world more beautiful and getting along with them is something joyful for me.
I want to be an Au pair because I want to experience the new culture with learning in family environment which will not only be helpful to open my door of opportunities but also support to interact with different peoples.I have completed my a1 from Goethe zentrum,and a2 from V.H.S, Bhaktapur. I don't have problem in English speaking.I have good speaking skill.I can assure you that I would be a good Au Pair because I believe that patience,responsible,do have somehow good language Skill ,more in good convincing and speaking power and can compatible in any situation and extrovert with frank in Nature must be the Unique quality to be perfect and good Au pair.
After placement, I will utilize the skills and knowledge, which I have gained .I will continue my study and will work in the field of social work and help the needy people with my full support..
Those experiences are very much important for my further career and work.