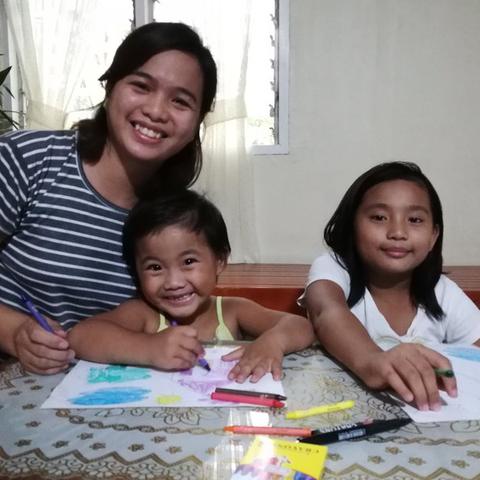 Dear host family,
My name is Angelica, I'm 24 years old. I took up BS Psychology and I live in the province of Pangasinan located in the northern part of the Philippines. I come from a family of 4 and I'm the youngest among two siblings. I would best describe myself as loving, friendly, cheerful, adventurous, responsible and an animal lover. I can speak English, Tagalog and Ilocano and also love to learn other languages.
During my free time i usually play guitar, cuddle with my cats, play with my niece and nephew, read books and watch travel vlogs. I also love going to different places like river, spring and mountains riding a bike with my friends. I also love to cook Filipino and Korean dishes and bake cake. Eating and watching movies is the way of our family bonding.
I would also like to tell you more about my experiences with children. For the past years, I learned how to handle and take care of infant toddlers and kids. I helped my cousin in taking care of her 3 kids when they were still infant until now that the eldest was 8 years old. I became very close to them and I cherish the moments that I spent with them. Through this time, I have found out how much fun it is to have children around. I also learned to be more responsible and to have fun in a simple but sweet way. Since I am a graduate of BS Psychology I would be more than happy to take care of children with special needs.
Since i was a child it was my dream to travel to other countries. I want to be an Au Pair because I want to learn more about other cultures and to have an unforgettable experience that I can remember until I become old. I Am hoping to find a loving family and will welcome me to their humble home.
I would be very happy talking to you one day.
Thank you very much.