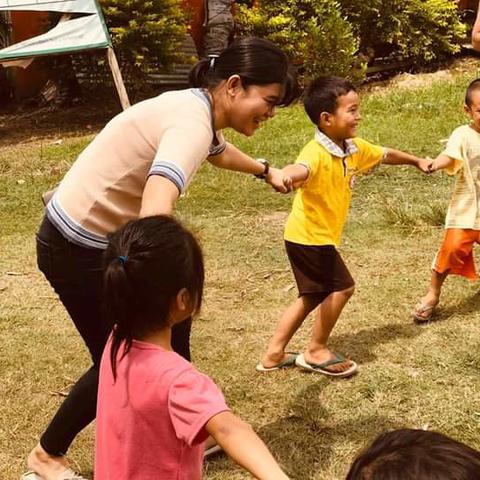 Dear host family,
Hi! My name is Ruby from the Philippines. I am the eldest of three siblings and my mom taught me how to be independent, do household chores, cook our dishes and take care of my siblings. I am in-charge of our house when mom is working. Growing up here in my country molded me to be respectful, responsible, honest and loving person.
I can honestly say that I love kids. I love playing with them, reading books, playing colors and many more. Seeing kid's smile genuinely are so heartfelt. This is also the very reason why I joined a community where we helped kids by giving them school supplies, foods, clothes and what they are excited and loved are playing and reading time. I believe that by nurturing kids by joy and love, they will grow as loving and caring individuals.
Being part of your family I will:
+ Bring all the love and respect to your family and I will impart good wisdom and character to your kids which they will bring when they grow up.
+ Read your kids lovely books and help them with their assignments as I have an experience tutoring kids.
+ Do household chores like washing dishes, cleaning tables, ironing, I can also cook. I can assure you that I am hardworking and won't neglect my duties and responsibilities.
+ Respect your house rules.
+ Love your whole family especially your kids
+ Be a role model to the kids by showing them the importance of respect, love and gratefulness.
Also, staying with your family will give me a great opportunity to widen my knowledge about different culture and will help me grow as an individual. This is also an opportunity for me to see new country, interesting places, learn new culture and traditions and meet new friends.
I will love your family with all my heart.
Looking forward to meet you :) Have a very nice day!
Med all kjærlighet,
Ruby