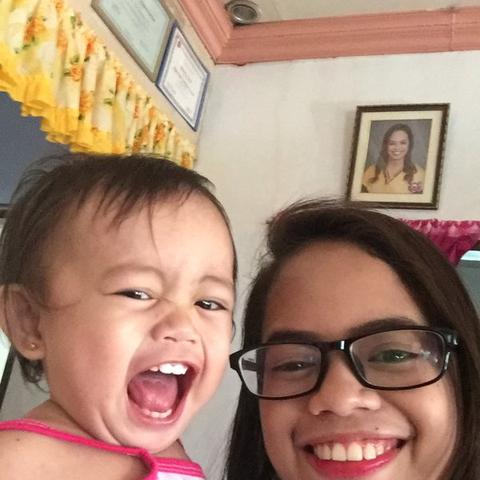 My name is Ma. Jessah May . ! am 23 years old. I would like to try to describe myself with this letter. I am Filipina and I live in Bohol Philippines. I graduated my college years last 2017. I really have a great relationship with my family. They always help me in everything that I need. My parents are a big example for me and I admire them so much.
I would describe myself as an open-minded, responsible, patient, friendly and easygoing person, my family and friends say that I´m very funny and dedicated. I am a very flexible person. I love to travel, no matter the place, I always enjoy the trip!
Every weekend i spend my free time going to church, riding a bike or walking, and on my weekends, I visit friends, go to the cinema to watch good films that I love such as comedies, drama, adventure and children's films. I love staying home with my parents and talking to them, cooking together, watching television, films and TV series. I love staying with my sister and my niece, sometimes we go out to eat all together.
Baby sitting is not new to me because I have childcare experience ages 0-up to present. . Every time I go home, I take care of Priscella. She is 20 months old, but when I started taking care of her, she was 4 months. I used to change diapers, play with her and feed her. Nowadays, she is a very beautiful and intelligent child. I help her to take a nap, and play a lot with her. She is a very energetic baby, and very very sweet and kind.
Taking care of kids, I learned a lot, as being responsible for a child, how to love a child as if it were my own, and especially I learned how children are beautiful for their innocence and sincerity.
I believe I will learn a lot. Something I believe in life is that everything we can learn, and even if you don't know how to do something, there is always a way for us to learn it.
Looking forward,
Jessah