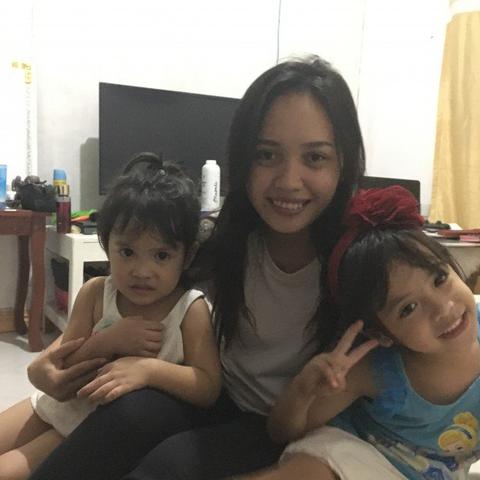 Dear Host family, I am interested to be your Au pair, I'm Kimberly Jean ,23 years old from the Philippines. I am currently a tutor/ babysitter to my little cousin who's 8 years old now. I've been doing this job for quite a long time already and I was once a tutor in a tutorial centre for kids here in my hometown.
As you may know, Filipinos all over the world are known for the way we genuinely care and provide assistance. This is true for me as I really love kids and I'm more than pleased to assist parents with daily chores, homework of the kids, walk in the park, whatever is need from me. I could also do light housework like cleaning and cooking. As for being in charge of the kids when parents are away or busy, I could bathe, make their food, feed them, even read stories to them. My love for caring for people is deeply rooted in our culture's importance to our families and especially with me that I've grown with little cousins whose younger than me.
My life here in the Philippines is nice but I am fond of trying something new. Being an Au pair is my biggest wish right now because it combines the two most beautiful things travelling and helping a family.
I do hope we'll be able to speak soon. Have a good day!
PS I already have my requirements ready if you need an au pair as soon as possible. :)