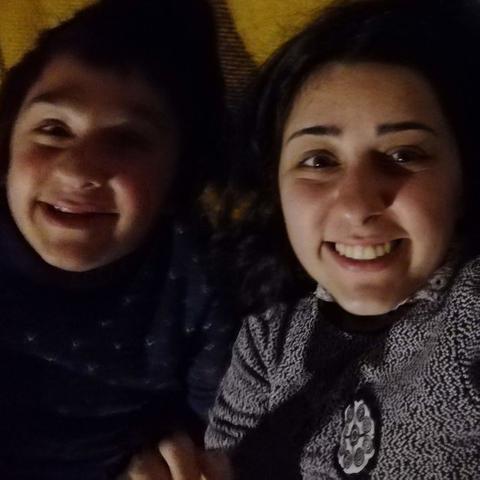 Hello dear Paul and Anneli, my name is Tatuli, I am a 24 year old from Georgia.
. I'll tell you a little about myself, during my student years I worked as ababysitter, then taught math to 6-10 year olds, I like communicating with children , is fun and comfortable for me.
I grew up in a large family, my mother is a teacher, my father is a soldier, a veteran. I have 3 sisters and 2 brother, Maybe that's why I'm sociable.
I graduated from Georgian Technical University, Faculty of Mathematics.
After graduating from university, I started working in the logistics department, but a minor in English has always been a problem for me.
I was studying in a public school where foreign languages ​​were poorly taught, and the university was focused on technical subjects, so I can't speak English well , my country is poor, so it's expensive to develop my English, so I decided to use the au pair program.
I can send you an old photo, taken while working with children. If you are interested, I can look for other photos and send them.
Best regards