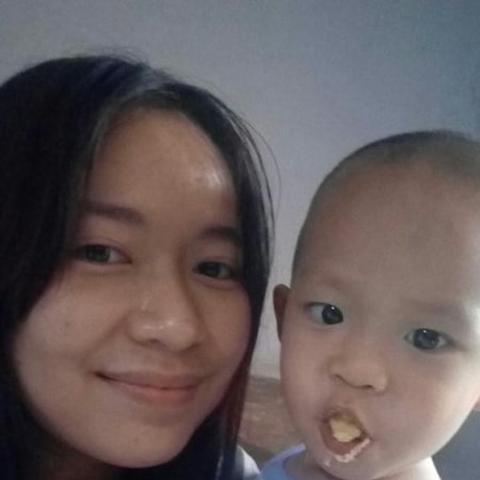 Hello, nice to meet you! I live in Surakarta. I graduated bachelor of economic from Soegijapranata Catholic University Semarang. Now I am working at industry textile company as a finance.
My mother is a housewife and my father is an engineer in the herbal and pharmaceutical industry. I have two sisters ( older and younger ). My younger sister is an ex aupair, now she's join the ausbildung program in Germany. My older sister is an employee in agricultural company as a purchasing staff. She has a wonderful son ( 2 years old ).
Well,I have never been an aupair . But I think I have an experience with kids . I have participated in social activities when I was at collage, caring for abandoned children. We played together ( colouring, played hide and seek, and so on), We sang together ( sang children songs), and We learned together (learned about math). From that I learned that I must be grateful for my live .
When I was in holida, I spent my time with my nephew. We played together, he's very cute. We played hide and seek, take a walk in the park, read fairy tales stories, and so on (changed the diaper ). Well who doesn't love kids?? They're very cute.
After work I do physical exercise ( treadmill and bike ride), it's important for both physical and my mental health. Reading new books ( my favourite's fiction ), it's give me new philosophies and new ideas . Sometimes I do Volunteering, volunteering in book festival and cleaning up the environments. Doing my hobbies, I like sight seeing and gardening. And at least of course spend time with my friends and family.
My sister told me that be an aupair it's such a wonderful experience,I remembered my dream, to explore the world ! Be an aupair.