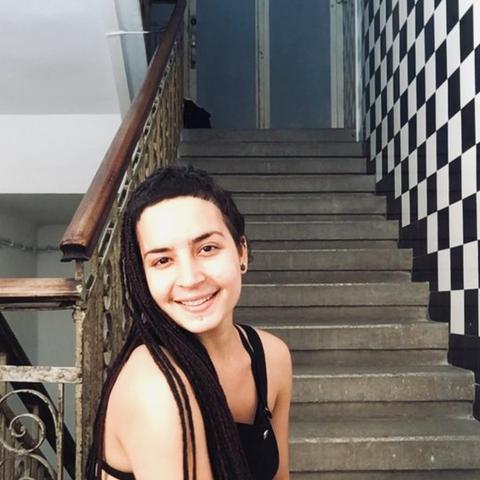 Hello dear host family
I am on my way living in Europe now for around 2 years and so far I have worked through Workaway with families teaching languages to kids and in kindergartens and schools assisting whenever necessary. Back in Brazil, where I am actually from, I am the oldest sister of 10 siblings and a lovely big dog, so I have personal and professional experience with family, kids and pets. For this I consider myself a fast learner and an intuitive dynamic hand to have around. Also I truly appreciate the contact with a family, it makes my experience abroad more welcoming and warm.
At the moment I live in Copenhagen with two friends and I am assisting them as my friend is pregnant. Also often I have freelance works in a Cafe as cooker as well as translator works, translating from German, English, French, Italian, Spanish and Portuguese, the languages that I speak.
I am also a fine-artist, former Law student and love learning new languages. I also lived in Canada previously for High School, so my English is fluent and good to go. And I consider myself very clean and organized, which I often hear from close friends.
I am looking forward to have new experiences with Au pair families and once again feel welcomed in a home, because I really miss a true family experience and the interchange out of it. It would be the greatest pleasure to share my cultural background and my knowledge gathered so far and in return be the older sister that I have in me ready to be used.
I'm looking forward to get in touch with you!!