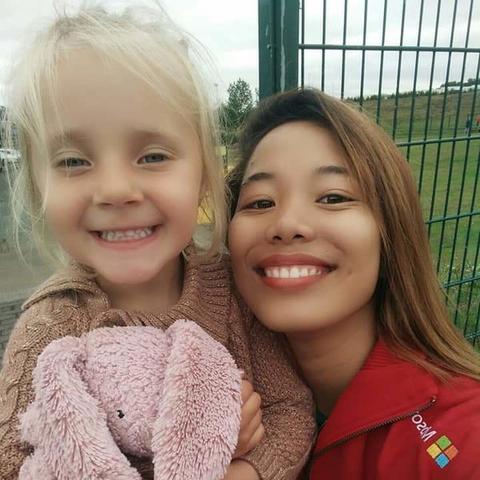 Good Day!
I am Evelyn , 24 years old, From Philippines and I am currently here in iceland as an aupair.
My host family consists of 5 members. They have 3 boys ages: 10,12 and 1 year and 6 months.The two boys have an autism.
My daily chores are:
- Cleaning
- Doing some laundry
- folding clothes
-Tidying Up
- And also taking care of the children.
I am flexible, Approachable, and open minded. I like also Sports and Dancing.
I love kids and play with them. I can be an elder sister to them. i am also interested learning new things.
Like your culture,food and language.
If your interested,just email me on my gmail account