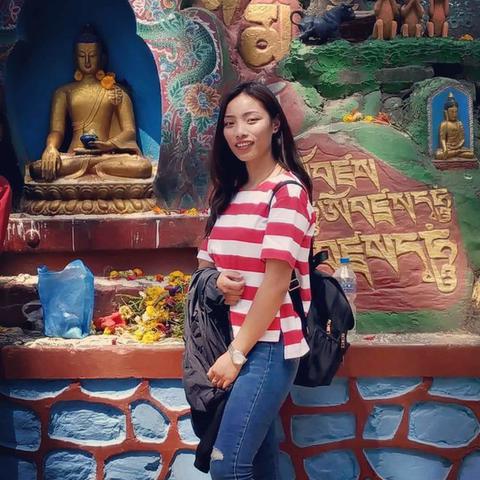 Dear host family,
It is with great hope that I present to you my application as an Au pair.
I am Yojina lama from Kathmandu, Nepal. I would describe myself as a caring, honest and reliable person who tries to make the best out of every situation. I am a friendly person, as everyone loves to enjoy my company. I have good interpersonal skills, hardworking and can handle pressure. My hobbies are dancing, listening music, reading books and roaming new places. There are seven members in my family including grandfather, grandmother, father, mother and two younger sisters.
I have completed my higher education from Arunima College in 2015 A.D. When it comes to child experiences I have looked after children in both formal and informal context. After my +2 exams I started working as a teacher at Holy Angels Public school. And meanwhile I got opportunity to take Montessori training for 3months which gave me more knowledge about how to take care of children's, how to talk with children's and many more things which helped me during the time when I was teacher . I used to spend most of my time with children's doing various activities like singing, dancing and playing different games together. I cherish the time I have spent with them. The reason I want to go Denmark as an AU-pair is that I would like to experience the Scandinavian way of living. Most importantly, it would be great chance to spent an entire year taking care of children's.
I hope we can develop a good relationship working and living together as a family. I would be very happy to experience an eventful year with you and your kids.
Thank you for your time and consideration.
Sincerely,
Yojina lama