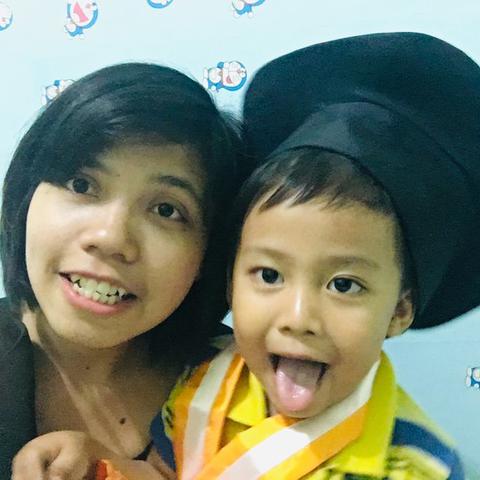 Dear Family, Hello!
My name is Siti Kotijah but my friends used to call me Kei. Im 26 years old, female, from Indonesia.
I currently live in Surabaya, the second biggest city in Indonesia, where I'm studying and just graduated in English Language and Literature at University 17 Agustus 1945 Surabaya.
I take night Class, so beside study I also work full time as Customer Service in a Trading company for the last 9 months. Before work as Customer Service, I work as Sales Ticketing in a Tour and Travel Company for more than 2 years.
Furthermore I love travelling a lot and I really happy that my family supports my wish to become an Au Pair. I've been in some country in Asia: Malaysia, Singapore, Hong Kong, and Thailand. But my dreams is traveling to EU one day. I've never been there before but I think it's a fascinating country I want to learn more about.
I would describe myself as friendly, little bit shy and quiet at first but also cheerful, organized, reliable and open-minded person. According to my friends I'm polite and humorous. I love to laugh and make other people laugh.
I started to look after children maybe at the age of 13 and my little sister at the age of 5. At that time I help my Mom look after my little sister because my parents need more time to look after our rice field. So after come back from school I look after my little sister, I had to prepare a small evening meal and feed her, I also play with her, teach her to speak, write or read, take her for a shower and make sure that she doesn't go to bed late. I still look after her until I graduated from Senior High Schoo and I moved away.
Beside my little sister, I also used to look after my neighbor kids (5 and 7 years old), most of my neighbors at my hometown are farmers so when I'm home they used to leave their kids with me.
Besides helping my mom to look after my little sister, I also help my mom to cook, do laundry or some other housework