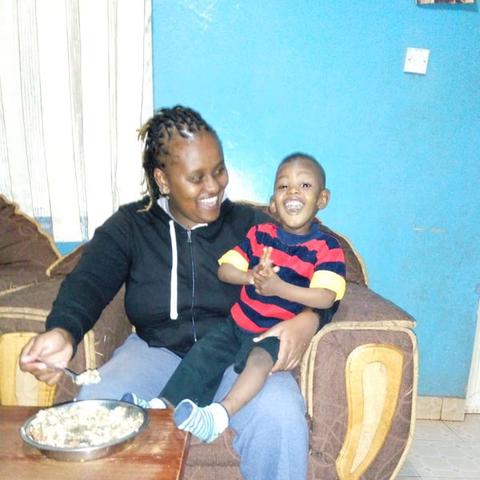 My name is Teresia Njeri . I am 22 years old and I am from Kenya, Africa. I come from a family of 4 members which is composed of my father, sister and brother. My Mother passed on when I was 8 years old, therefore we grew up taking care of each other with my brother and sister. Moreover, we were assisted by my father, my grandparents and my aunt from my mother's side.
I have acquired so many skills working together with my siblings, nephews and also working and caring in the children's homes in various local children's home here in Kenya . Some of the skills may include: helping children during mealtime and also preparing for them light meals , helping them with care routines, with their home works, playing many games or activities with the children together with evaluating them, assisting in washing them , dressing and putting the children to bed as well as reading them bedtime stories. During my free time I spend time drawing different arts as I have a passion of drawing things which appears in my imagination and I also draw with kids in various fields as an activity..
I am looking for a  live - in host family that would be happy to have me in their home and also work for them for 12 months. I would appreciate to attend and learn family foreign language in class together with the  culture . I can work independently and even as part of a team.
I wish to work with children between 2yrs to 10yrs and would be happy to have the opportunity to speak with you and answer the questions you may have regarding my childcare skills.
Thank you and I am looking forward to hear from you.
Trizzah