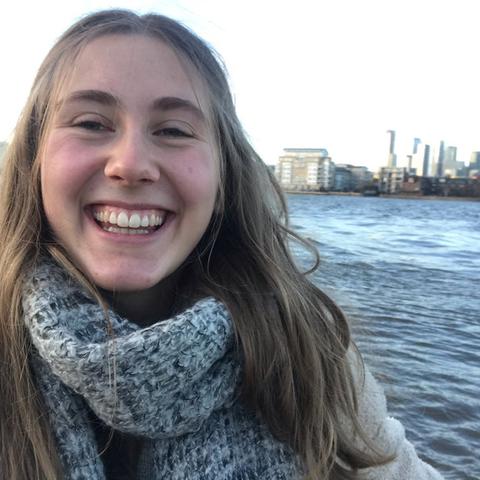 Dear host family!
My name is Ella and I am 20 years old. Currently, I am living in London as an au pair.
After graduating from school in March 2019, I went on an interrailing trip through Scandinavia and have since come to love it's wonderful countries, in particular Norway! We went to Bergen and Oslo and I fell in love with the country, its nature, the people and the way of life. Therefore, I have decided that after staying in London until early summer 2020, I'd love to become an au pair in Norway for 9-12 months.
Now, I'd like to tell you a little bit about myself.
I have a little sister, Lilli, who's 16 years old, and I am very close to her and to my parents, as well as to my cousins and grandparents.
Music is one of the biggest and most important parts of my life! I've always loved to sing and to write and I play the violin and the guitar. I adore bands like Queen, The Beatles, Fleetwood Mac and The Rolling Stones, although my musical taste spreads quite widely and I also enjoy lots of today's music and different genres. Also I enjoy singing with children, and as I play the guitar I would love to learn some Norwegian children's songs.
Besides music, one of my other favourite hobbies is running, especially endurance running; I am a very keen runner and enjoy it as a sort of balance to everyday life, wherefore I love to run outdoors to enjoy nature.
I've played Tennis for 3 years and took a little break from it during my finals, but picked it up again this summer, which was an absolute blast!
I love to travel and explore new countries, cultures, get to know new people and hear different languages!
In the future, I'm interested in studying either music or something related to human rights.
I would love to get in touch with you and am looking forward to hearing from you!
Warm regards,
Ella