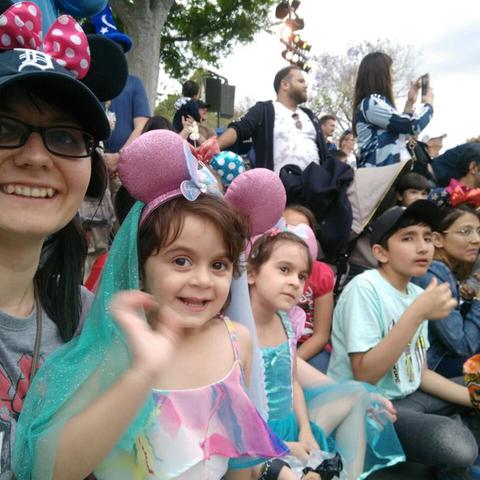 My name is Valentyna, I am 27 years old and I'm from Ukraine. I was born and raised in the town in the central part of my country. When I was a child every weekend we spent visiting one or other grandparents in the countryside. There my sister and I had a lot of great time helping around the garden and playing with our little cousins.
My father is a very smart man, he taught me to love to read books and play chess. My mother is a very kind person, she's also a cook, so she taught me to make some amazing dishes. I also have two years younger sister, who I helped with the Math homework all the time. Now my sister lives separately, and she has two sons: Andrew, who is 4 years old and Konstantyn who is only 1 year old. I love them so much. I have a big extended family, and there was a newborn baby every few years, so I have a lot of experience of taking care of the kids of all ages.
I like to walk, hike, and travel and explore new places. Also I like to read, to draw, to paint, and to do all the different handmade things, like friendship bracelets or craft animals or princesses from paper, I like knitting and crocheting as well. As you can see I am a very creative and patient person. I would also describe myself as reliable, helpful, polite and open-minded. One of my friends someday told me that I have "a sparkling personality", and I would like to believe it, so I could bring some sunshine to your family as well.
Children need to be grown in a warm, happy environment where they can explore and learn something new every day. I would be glad to be there with your children to keep them interested and inspired all day long.
I would like to thank you for reading my letter, and if you are interested, please contact me, so we could have a video-call and talk more.
Best wishes, Valentyna.