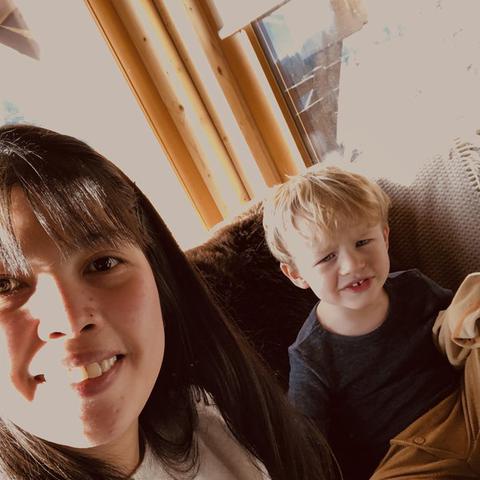 Dear Family,
I am Genefe and I am 27 years old I'm from the Philippines. I am working as an Au pair here in Denmark. My contract ends this Upcoming August 31, 2020.
I would love to live and work with another Scandinavian family. I heard a lot of good things about Oslo. I have several friends who lived in there who's an au pair also.
I have written this long letter so you can get and better impression of who I am and what I care about.
Firstly I'm a person who is professional in what I do and is passionate about taking care of children.
Secondly, here is a little about my current Danish family
We are 2 parents, me, 2 boys, and 1 girl. I primarily take care of Jamie who is almost 3 years this April. Jamie is a very sweet boy and a happy child. What I really like about him is he's very clingy with me. He loves to play with his cars in his room and loves being outside jumping on a trampoline running around the back yard and driving he's little car or bicycle. Sometimes we go for a longer walk to watch the cars and busses because that's what makes him happy. He gets very amazed and excited when he sees the big trucks and busses. His favorite food is: eat ice cream and candy , but we do not do that much. In the afternoon we read some books about the cars name with some food on his side. Everyday we also learn a new word. I find it cute and that is our routine most of the time.
My Philippine family is a big one, where there have always been nephews and nieces around.
Thirdly, my morning tasks every day are cleaning the house vacuum and mop the floor, and on Wednesday is only for folding clothes and iron it. And in the afternoon I help my host mom to take the lunch boxes of the kids and prepare the table and after that, I will be watching the kids what I love having with them in the afternoons or whenever they have spare time is we always having a quality time playing with them is what they really like and watching some cartoon movies.