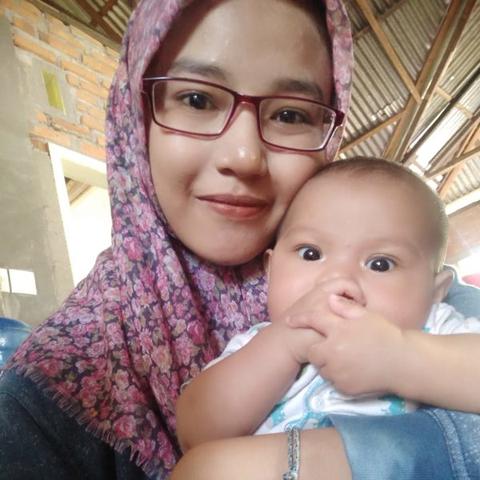 Dear family, My name is Mega Yasma you can call me mega, I'm 22 years old. I'm born in Indonesia. I have a great desire to seeing the world and learn about new culture and new way to seeing the wolrd.
i'm a sunny, cheerful,humble,creative simple and positive person, patient, honest, love child and like to talking.
I'm flexible and with a great capacity to adapt to new enviroments and situations.
i hope i can be a part of your family. I am interested to learn something new, be able to do house working, and talkative person. I live with 6 family member at my house, my mom, dad, older sister, young sister, and two brother. So i willing to to housework like at my home as usually. I have finished my study at university. i live in indonesia, and i'm so enthusiast about new culture from another world, i will share about interesting culture here. i can share about traditional food here, culture, and many more about indonesia. i love child and playing with kids. I started work as nanny at home to take care my sister and brother since they were a baby. And sometimes i also go to another home to take care his or her son/daughter if his/her parents need me to be nanny. i have so many experiences about take care baby, kids, because i always do that in my daily activities and i'm happy doing that.
i like listening music, my favourite music is pop and edm ( i like shawn mendes, taylor swift, and zedd yah kind of music something like that) i love to sing even when my voice is'nt good ( sorry about this ), i love to watching korean drama, yah i love K-Pop :D, i love cooks, i like cooks indonesian food, mostly indonesian food that i cook is spicy but not really, my favourite food to cook is friend rice, meatball, chicken soup with vegetables, balado fried chicken (chicken with chili), balado eggs , balado fish, dendeng (indonesian traditional food from padang, west sumatera), i still try to make a rendang (one of the most delicious food in the world) but the taste still not good, b