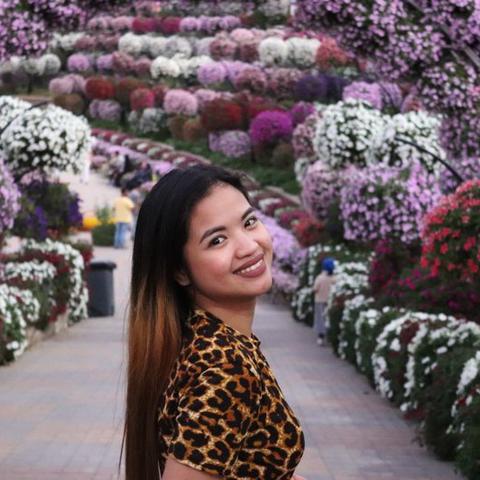 Dear host family,
I am already very excited about getting to know you. But, first of all, I would like to introduce myself to you.
I am Lalaine 26 years old, I was born and raised in the Philippines but currently residing in Dubai. I am the youngest child from my family.
At the early age I've learned to take care my nephew and nieces while their parents at work, I am responsible to send them to school, help with their homework and prepared and served daily meals. I would describe myself as a reliable and caring person, who tries to make the best out of every situation. I like spending time with my friends; they are – as well as my family – very important to me. Always trying to help, I'm always there for them if they need me.
In my free time, I like to listen to music, I like to cook and most of the time doing the households.
At the moment I work as Barista in McDonald's at Dubai Airport, I enjoy this job very much because I am able to have a small talk with the customers from different countries. The reason why I decided to work abroad is to support the needs of my parents and help my nieces to continue their studies.
The reason why I want to go to Denmark as an au pair is that I want to get to know the Danish way of life as well as different cultures. Most importantly, it would be a great chance to spend an entire year taking care of children.
I hope we can develop a good relationship, working and living together as a family. I would be very happy to experience an eventful year with you and your kids. I am looking forward to talking to you.
Yours truly,
Lalaine