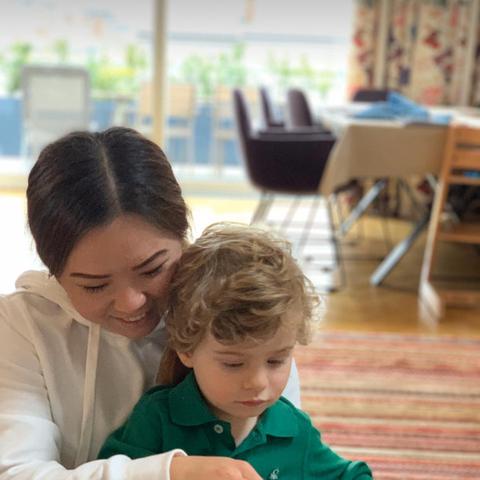 My name is Zhibek I'm 24 years old. I'm from Kyrgyzstan its in Central Asia. But Now I'm in Germany doing second Au-Pair year. I'm taking care of 3 kids (3,5,7 ages) also I have 3 little siblings almost the same ages. So I was always taking care of my sibling since they were born.
I have enough experiences as Au pair girl, because I was working as Au-Pair in Austria for 1 year. I like foreign languages. My native languages are Kyrgyz and Russian also I can speak English, German and Turkish. I'd like to learn Norwegian language, I don't know Norwegian language. But I'd like to learn as a beginner.
I'm kind and short girl. Sometimes I'm shy. I like swimming, drawing and I love animals especially dogs. I'm fast learner. I'm keen on learning languages and I like traveling, visit new countries and get to know new cultures.