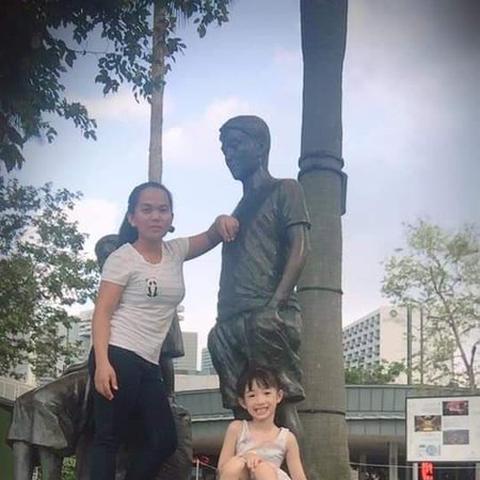 Dear Madam/Sir;
A pleasant day to all of you.
Thank you for your time reading my autobiography letter. My name is Marivic Saturno . I am 27 years old, now, single, no kids I came from the Philippines. I have three brothers. I am the second eldest of four siblings. My father is a farmer and my mother is a domestic helper here in Singapore.
After finishing my college education, I worked in a fast food restaurant in the Philippines as a service crew.
After finishing my contract I decided to apply overseas as a Domestic helper/
I came to Singapore to work as a Nanny cum domestic helper since September 2016 until now.
My employer is Mrs. Chin Swee Keow, a Chinese family from Malaysia with 2 children and daughter in law, son in law, with 1 grand-daughters. there are seven members in all. I did the household chore plus taking care of the child and send and fetch the child to and from school.
My daily routine includes, washing laundry, car wash housekeeping, gardening, cooking and clean the fishpond sometimes and specially take care the child.
I love to see new places, meeting new people and new friend and experience the way of life of different culture. It would be great experience for me to share my life with your family become more independent and have a self-confident and spending time with you and your kids.
I hope we can develop a good relationship and work and live together as a family.
Thank you very much
Yours truly,
Marivic