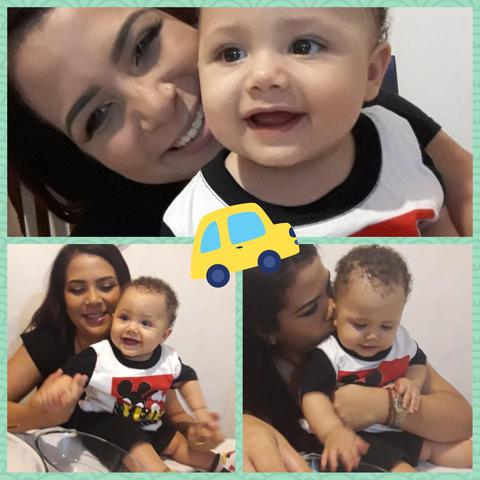 Hello future host family!
In I had the opportunity to be an Aupair for an amazing family with two boys, in The Netherlands. Now that the year has passed I feel like I'm ready for another great experience like that, maybe with your family? :P
I was 18 when I moved from my parent's place. When I was in college, I lived in the historical city of Ouro Preto (Black Gold), which is a Cultural Patrimony to Humanity, by UNESCO. During this time, I lived in a sorority, which I believe has helped me to learn how to live with others, respecting their space and culture, and we are the best friends. Also, I learned how to be a grown-up, and how to deal with different people and habits, and I think this experience contributed to my personal growth.
When it comes to childcare experience, before being an aupair I have looked after children in informal contexts. I have helped my cousins to look after their kids since birth, and I have lots of experience in babysitting. For my host family in the Netherlands, I was taking care of two boys, ages 5 and 6, who I still love very much, and will, hopefully, always keep in touch. It was a great experience that I'm very grateful for it. Now I have a niece who is 8 months old and that I always take care of... I can comfortably say that I enjoy spending time with children, and that's why I decided to be an aupair in the first place.
About my skills, I can specify the top 3:
1 - I always hear compliments about my food haha
2 - I'm very creative and I'm sure I can keep the kids entertained.
3 - I'm very organized and responsible.
Plus, I'm a flexible and proactive person. In my free time, I like to read, watch movies, swim, hang out with friends, etc. But I also love to stay home sometimes, it depends. :D Lastly, although I'm quite flexible, I would prefer to have working hours that would allow me to attend a language class and to have weekends off, so I can travel around.
I will be happy to speak with you
Kind regards