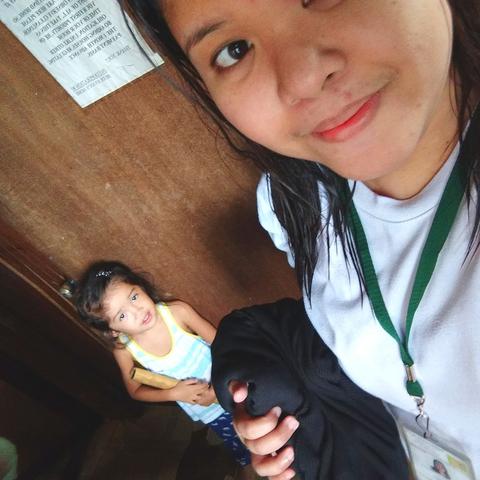 Dear future host family,
A pleasant day to you! My name is Joanna Joy, and you can call me joan or joy. I am 25 years old, the eldest of my family. I am from Bohol Philippines. I am looking for a family who will get me as an au pair.I have two sisters. My parents are sepated at my young age. As the eldest i need to prioritize first my two siblings and took care of them.
I am originally came from Cebu and moved to Bohol to work. I am living at my aunt's house together with her family. Since then, I became independent. I help them, and do the household chores. I spend my extra time to play and taking care their daughter, which is my niece. I love children, as i have lots of cousins. They take my stress away, and i have long patience when it comes to them.
I spend my 8 years of working by being a loyal sales staff on my current work now. But i want to grow. I want to travel different places, I want a new experience, new surroundings, new culture and new work. Since i am really an adventurous woman, I think being an au pair will give me that opportunity. I am capable of being it. I can assure you that i will be a great help to your family.
Thank you for spending your time to read my letter. I will be very glad to be your Au pair.
Sincerely yours,
Joanna joy