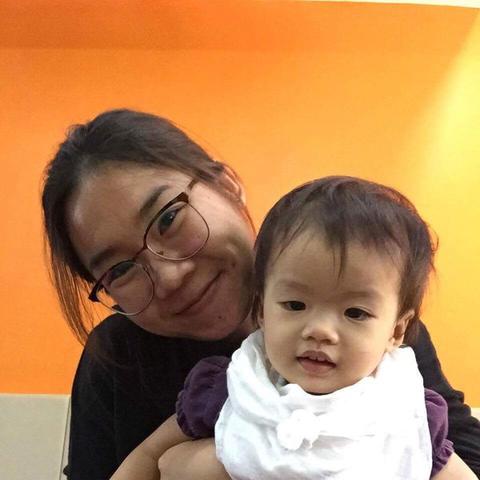 Please allow me to introduce myself. My name is Premkamon . For short,
please call me Fah. I am 27 years old from Thailand. I graduated with a bachelor's degree in Public
Administration from Kasetsart University. I live in Chonburi, the eastern of Thailand. There are 5 people
in my family, including my father, my mother, and two sisters and I. I'm interested in hiking, traveling and watching movies.
I used to work as an Au Pair for 2 years in USA between August, 2017-August, 2019. I took care of 3 children. Liam was 8 months, Hannah was 4 years old and Brady was7 years old. I worked 9 hours a day from Monday to Friday. There're my routines with Liam such aspreparing formula, feeding, changing diapers, bathing, getting dressed, playing, singing, and putting him anap. Hannah and Brady, I dropped off and picked up them at the bus stop before and after school. I do activities such as drawing, painting, playing some games with them. Do activities outdoor such as taking them to the playground, drawing with color chalk on sidewalk. Sometimes, I cooked dinner and gave them a bath and took them to sleep and so on. I had an amazing time and great experiences with children in the states. I really enjoyed those moments a lot. Before travelling to America as an Au Pair, I have trained to look after children at nurseries. The first place, I worked from June to July, 2016 and my responsibilities were taking care of children from 5 months to 2 years old with all routine activities. In August, 2016 I have trained at the second nursery, there were children between 10 months to 6 years old. My duties were similar as the first place.