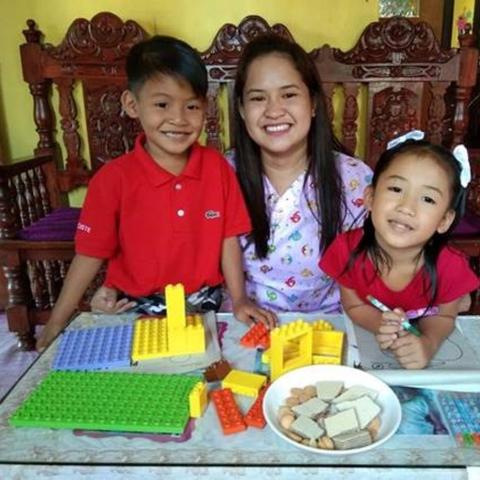 Dear Host Family,
My name is Megsie Rose, 24 years old, single. I studied 2 years in College, my course is Hotel and Restaurant Services (Housekeeping, Cookery, Food and Beverage Services and Bartending). I am fun-loving, helpful, devoted, and energetic person. Also sense of responsibility is very important for me.
At the moment, I am working as housemaid and babysitter. I have been working with this family since 2017. My daily tasks are caring for children, accompanying them to and from school, and during leisure activities, and carrying household chores such as cleaning of the home, cooking meals, light shopping, cleaning the oven, making and changing beds, washing clothes, and putting washed clothes away, ironing, washing dishes, keeping kitchen tidy and clean, including vacuuming, sweeping and mopping floors. Dusting, emptying bins, keeping the home tidy and walking and feeding pets. I am taking care of Seianna 6 years old and Lance Daniel 7 years old. Every day, getting children out of bed, and dressed, preparing breakfast / lunch boxes, assisting with feeding the children, playing with them. Bathing the children and helping to put them to bed. Occasional babysitting in the evening. Every time I am taking care of children, I act as if they are my youngest siblings. I make sure their needs are met and they always know they come first.
The reasons why I want to become an au pair because I would like to work with children and to get actively involved in their lives and taking care and play with them and becoming a part of my host family.
Trusting your children and home with me is the highest honor. I'm looking forward to having the opportunity to share my skills and experience with your family.
Thank you for taking time to get to know me a little bit better. I hope you like my letter and my application.
I am looking forward to hear from you.
Yours sincerely,
Megsie Rose