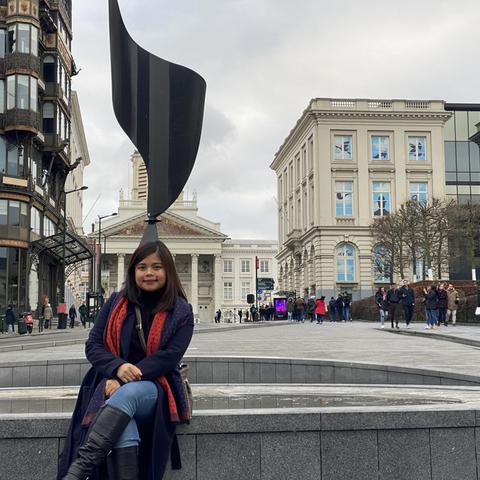 I am Michelle , 26, Single, currently living in Stavanger hafrsfjord, I am an au pair here since Sept 02, 2019, before being an au pair, I was working in Singapore for 2 years and 5 months as Domestic Helper. My current Host would like to end our contract for the reason that they don't need any of my help starting this summer which is July, tho, even I wanted to stay to them, i can't. At the moment, I am looking for a New Host Family that I can be with. I am a filipina wondering in europe as I really want to connect and learn about the Norwegian culture and life styles. I am a tidy person, friendly, bubbly and specially i like kids, and I am a hard working since i am the bread winner of my family in the philippines.
My future plans is stay being au pair until 30 years old, but during in my Au pair period, i would like to travel around europe, and after that, I will go to Canada as it is my dream country to live with.
My personal interest is reading, explore to taste every different kind of food, I love to cook somehow, I like to swim, i love beaches. and i love hiking.
i hope to hear from you soon. Have a very nice day.
Sincerely yours,
michelle