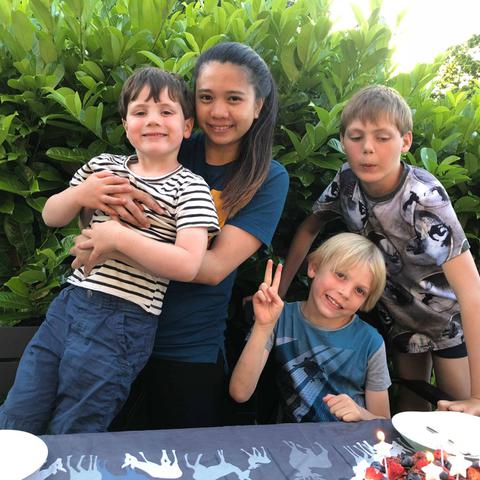 Dear future host family,
I'm Erika Anne , 25 years old, currently an au pair in the Netherlands. My home country is Philippines. My contract in The Netherlands will end on October 2020. I was an au pair before in Denmark for 2 years ( I am passionate about my work. I'm a people-person. I love to keep a clean workspace and organize things so I'm always able to find what I need.
I'm a sociable person- love communicating and interacting with other people. I love traveling and learn about their cultures, see beautiful tourist sceneries. I love to be with kids.
I absolutely love cooking (any varieties of foods). I love learning new languages- I know how to speak light Danish language and also fluent in English. Now, I'm slowly learning the Dutch language. I also love reading books, playing sports and photography.
Coming back home- after this cultural program. I'm inspired to make books of the places I've been to after my au pair life. And shares my experiences with how I cope up with homesickness, survive different kinds of seasons, interacting with different nationalities.