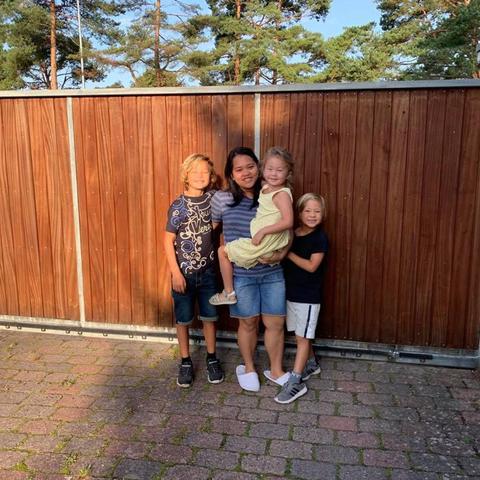 dear host family, my name is khemberly ann , 23 years old and an aupair here in denmark. as of now i am taking care of 3 children ages 4,6,and 9 years old. i am fun and loving aupair. i can cook and help you clean the house.
i am the eldest to my sibling which allows me to be trained being a hardworking person. being aupair here in denmark allows me to enhance my english and i also learn to mingle to other people and culture. i used to be very shy back in my country, with my insecurities, i used to be so reserved. but the day that i became an aupiar, my life change a lot. my host treated me
ike i was really there family and the kids loved me like there big sister. i also loved them and in exchange to tbere kindness, i help there days easier like doing the simple light household chore. i also babysit the kids. as much as i want to stay here, when i finished my contract i need to find another family which will accept me as one of there's. thank you for takinf time to read my message. and i hope we could find each other.