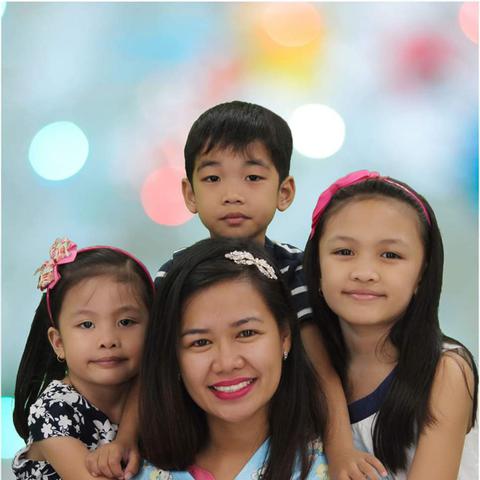 Dear Family,
I finished Bachelor of Secondary Education major in Mathematics. I am kind-hearted, patient, reliable and nice woman. I like cooking Filipino food like adobo, tinola, buttered garlic shrimp, pasta like carbonara and spaghetti and dessert like graham cake, macaroni salad and fruit salad. I can bake chocolate cake, vanilla cookies and chocolate and vanilla cupcakes.
I am hired as a domestic worker on January 5, 2015 and I still continue to work until now. My monthly wage is 9,000. I have work from Monday to Saturday, 6am to 6pm with Sunday off. My two employers are both working so I am helping them in maintaining the cleanliness of their house and wellness of their three kids: Their eldest daughter is Jelian(9 years old), second is their son Tristan(5 years old) and their youngest daughter is Jerahlyn(4 years old). I am in-charge of sweeping and mopping the floor, vacuuming, wiping the windows, scrubbing the toilet floor, defrosting the refrigerator, organizing things in the house, tidy the toys in the children's playroom, dishwashing, preparing food, washing, drying, ironing and folding of clothes, assist the kids in eating their meals, help them in taking shower, provide them new clothes to wear, brush their hair and put hairband or pony to the girls, give them milk and vitamins so they will be healthy, teach them the basics like on how to write letters and their names and count numbers, let them know about different shapes and animals, tutoring them about English and Math, read kids magazines, play barbie dolls and robot with them and drop Jelian to primary school and Tristan and Jerahlyn to kindergarten and bring them home once there classes are all done. Taking care of Mimi(Schweenie dog breed) by giving her dog food and water.
I am eager to be an aupair because I want to experience cultural exchange. I will feel great to be able to help a family in abroad who needs assistance in their daily lives.
Truly Yours,
Karen Erica