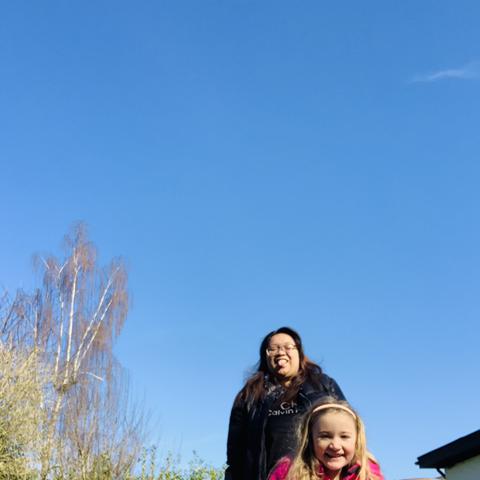 Dear Host family,
First of all I would like to thank you for taking some time out of your busy schedule to read my letter in which I would like to introduce myself and tell something about my family, work experience, my hobbies, my hopes and expectations abroad.
My name is Roda , Twenty seven years old and currently residing in holte , denmark . I was born on September in Manila City Philippines , but I grew up and live in Valenzuela City Philippines.
Now I am currently an aupair in Denmark to a good and kind danish family, (Fønss Family) Lars (my hostdad),Heidi (my host mom), Eleonor (6) (my host kids) and Hannah (new born). I am taking care of cute dog (vegas) , do light household chores ,helped out preparing or cooking danish and watching over the kid while my host are at work.My visa will end up this April My experienced in Denmark greatly teaches me how to easily adapt to new environment, culture and language. I would love to become your next aupair because I love children and I love spending time with them. I am prepared and well aware of the fact that being a big sister to your child/children takes along with greater responsibility. I am well aware the fact that it will not always be just play and fun. My calm and patient personality will help me master - up more difficult situations (for instance when the kids are tired, don't want to listen to me). I am sure that I will easily adapt to the new tasks and daily routine and be of a great help for you.
It is also a great dream of mine to live and work around Europe especially Norway to which I can combine it with a wonderful and interesting job; to take care of your child/children and be part of your family. I am anticipating that it will become a reality soon.
I would be grateful If I am considered as candidate for the position. Looking forward to hearing from you soon.
Sincerely,
Roda B Campaña