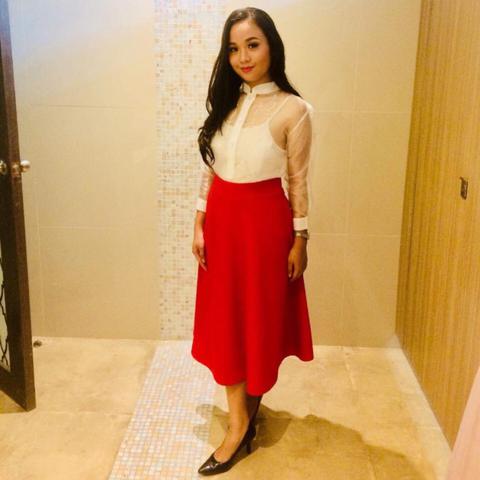 Dear Family Letter,
Greetings!
I am Sheralyn 20 years of age born on December 18, 1999 in the land of asia's Latin City in Zamboanga City, Philippines. I am the second among the three children of Eric and Shiela . My father works as a Welder/Laborer while my Mother is a House wife. but Unfortunately My mom went to malaysia when i was 5 years old after a year my parents broke up and we lost our communication with her. while my father is at work my aunt and grandmother are the ones liable in taking good care of us. we grew up in a broken family, yet they taught us how to be respectful and responsible.
Recently on march i graduated my senior high school at winzelle international college which also located in zamboanga city philippines. i finished my strands in information and communication technology, i've encountered many difficulties in life while i was studying, like helping in school canteen, just to save my last money for fare back home and to have a lunch i am glad that i made my family proud and papa God who's always been the center of my dreams. And now i'm with my mom here in puerto princesa palawan city.
Since i was in primary school i was the one who take care of my little brother and cousins during weekends also when i got home from school. i just loved being with them they easily take away my tiring day especially My cousin Charmaigne she's 3months old when i started took care of her i learned how to change her diapers, feed her. every weekends i always sleep in their house just to be with her and now she's 10 years old but still calling me as her "Little Mommy" same as her youngest brother Russel mei he's 3 years old now i teach them how to pray and we sang a lot of nersery songs its our bonding to watch cartoons like peppa pig. I also know how to cook, im an outdoor person, i like swimming and reading books.
Sincerely,
Sheralyn S.