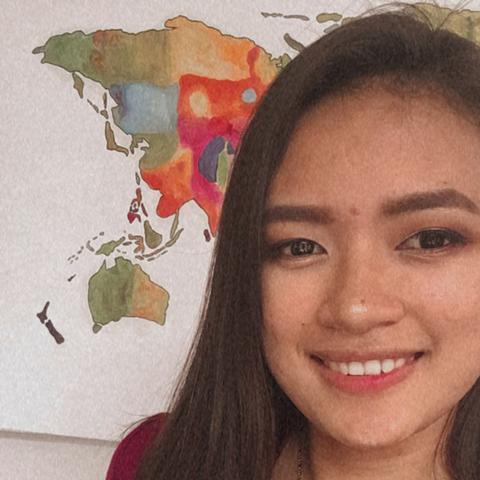 Good day future host family!
I'm very excited about getting to know you, but let introduce myself first. I'm Twilla P. , single, from Bohol, Philippines, the land of Chocolate Hills. I am 24 years old and a graduate of Bachelor's Degree in Accountancy. I am the youngest in the family. I have 3 brothers and 1 sister and all are successful because of our parents' hardwork. My father is a retired seaman and my mom is a housewife. They both instilled us with good values and I am very proud of them. We are a very oriented family and through that, I grow up to be kind and helpful with someone.
At the moment, I work as a Bookkeeper for a company. I am responsible in preparing the auto loan documents required by bank. I would describe myself as a responsible, trustworthy, reliable, loving and organized person. In my free time, I like to spend it with my family and friends. Most of the time, I do the household chores. I am very detailed in cleaning up the house since my mom taught me that cleanliness is very important especially when kids are around. I love playing badminton, volleyball and Frisbee and playing with my make up too. I love travelling, video and photo editing. I can draw and paint, I can swim and I don't smoke. I have my driver's license and I can ride a bicycle. And I am very excited to share and impart all of these things that I possessed to my future host family.
There are several reasons why I want to be an au pair, but the most important reason is that I really love children. I love seeing how they develop and learn new things each day. I'm helping my brother in taking care of my handsome five months old nephew and my cousins' sons and daughters. And I am part of the Singles for Christ community and we volunteered as tutors to grades Two to Four tutoring academics and values. I'm always certain in providing personal and emotional care and assisting the children with the best support for homework assistance, activity management and meals administration.
I have been dreaming to become an Au Pair because I want to experience the culture and learn the language of the country and it would be a great experience for me to share my own culture too if you'll give me that chance. I want to get to know more about the country. I believe that experience is the best lesson in life and one year away from home will let me grow as a person. I know it's hard to find a host family because of pandemic that we are facing right now. But hopefully, I can find a host family here.
Hope to hear from you soon.
Respectfully yours,
Twilla P.