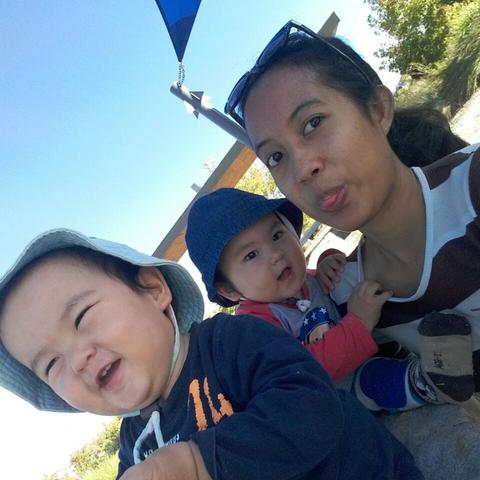 Dear my future host family,
My name is Meta . My family and friends usually call me Meta. This year I'm turning 28 years old and currently I'm doing au pair in Amsterdam, Netherlands. I am taking care of two kids, new-born baby and 2 years old boy. My contract will finish in 3rd October 2020, so I am looking for a new host family.
I graduated from university in 2016 as a Bachelor of International Relations. After graduated from university I helped my family doing their business while learning English again. Then on March 2018, I flew to Australia with work and holiday visa to gain experience living overseas. In Australia, I lived in Canberra as an au pair for about 6 months. I took care the twins, both of them are boys and they were one year old at that moment. My duties were to make formula milk in the bottle, change their clothes, play with them, bring them play outside, accompany them to the play groups, cook food, feed them with spoon, put them on the bed, help parent to bathe them, read story book sometimes, and help light house work. Because I wanted to move to another state so I resigned. We are still having a good communication until now.
I like to read a book. I am interested in self-development and Christian living books. When I got more money, I would like to buy some books. Besides reading, I enjoy to cook in my spare time. Trying new recipe is an interesting activity for me and serving food for others makes me happy when they like what I cook.
My future host family, I have so many child care experience from 0 – 12 years old. Most of the time in my life I spent it around children. Since I was in primary school, I have been helping my family to take care of my cousins, nieces and nephews. In 2011, I joined in Sunday school ministry to be a teacher and later become a counsellor. I got some training related to childcare and child education in this ministry. So, I am quite experienced in taking care of children.