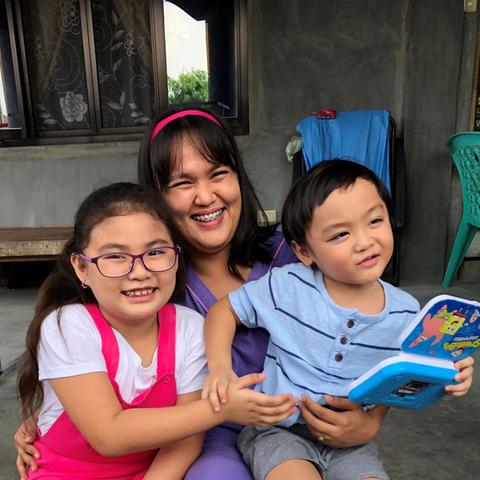 Dear Family,
Are you looking for an aupair that perfectly matches your family? I think I am the one you are looking for. I am experienced in housework, child care and pet care. :)
I am Kristelle. I am 26 years old. I finished Bachelor of Science in Pharmacy. I have a happy family consisting of six members.
My characteristics are responsible, hardworking, flexible, helpful, organized, trustworthy, respectful, cheerful, friendly and willing to learn new things. My hobbies are watching movies and cooking Philippine food like adobo, pinakbet, chicken curry, chopseuy and pasta like spaghetti, pesto and carbonara and also I can bake lasagna, muffin, cookies, brazo de mercedes, banana bread and cheesecake. I have driver's license and I can drive automatic and manual cars.
Regarding my work experience, starting November 15, 2015 until now, I am working as an all-around helper and nanny. I am the one who performs cleaning of the whole house, doing the laundry, ironing of clothes, cooking food for the whole day, setting up the table, washing the plates, emptying the trash can and do everything that needs to be done in the house. I am taking care of two kids, the eldest kid is Janna who is 7 years old and the youngest is Jarvis who is 4 years old. I feed them, give them a shower, give them new clothes to wear, babysitting, join them in playing with their toys, teach them to read and write, coloring books, prepare uniform, school bag and lunch boxes and drop off the eldest child to the primary school and the youngest child to the kindergarten school and fetch them once they are done with their school classes. I also take care of two dogs, the black dog is Charcoal and the shih tzu is Chiki, I walk them, play with them and give dog food and water for them.
I am determined to be aupair in Europe because I want to immerse myself to a new country, lifestyle, language and culture. I want to offer an extra set of hands to help your family.
Respectfully Yours,
Kristelle DC.