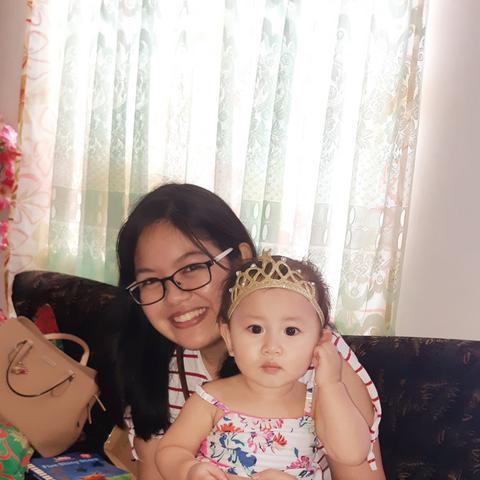 Dear Family,
My name is Izabella or Iza for short and I am from a small city by the sea called Dumaguete that is located in Central Visayas which is a province of the Philippines. I am 21 years old and am currently pursuing a bachelor's degree in Psychology at a university in my hometown with many cultural exchanges that I have seen and experienced. I am a full-time student but I have experience in volunteering at a daycare center in the city for one semester during my first year at university. Even though I am an only child, I am very close with my relatives and have tried babysitting and tutoring my nieces and nephews (ages 4-7 years old) with their subjects in school such as Math, Science, and English. I love spending time with kids since their perspectives in life are so refreshing and their curiosity is interesting.
As an Au Pair for your children, I can offer a lot of things. By nature, I am very optimistic about whatever comes my way and have a bubbly personality. I am looking for a cultural exchange with your family since I want to learn more about your way of life as well as the language. I speak English fluently and can teach your kids how to be fluent as well. I also hope that with this program, I may be able to improve my ability with the host country's language. In my free time, I like to explore new cities, bake pastries, read books, drive around town, and take long walks by the beach. I am also learning how to cook new dishes and I hope that we can have many cultural exchanges through cuisine if I become your next Au Pair.
I am choosing to become an Au Pair because I find that being immersed in a different culture can become one of the most rewarding experiences in life. I believe that being an Au Pair is challenging but with many rewards. In the future, I hope that I may be able to pass the Medical Entrance Exam in my home country in order to pursue my dream of becoming a doctor in the future.
I hope to speak with you soon!
- Iza R.