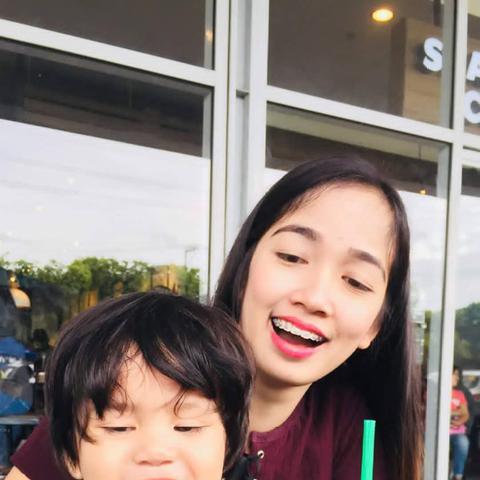 My dear Host Family,
Hi there! How are you doin? I hope all is well in your family especially this pandemic.
By the way, I'm Rohcell Queen, you can call me Queen. It's my first time if ever, to hav a chance to go to other country. So if you will gonna give me an opportunity, it would be a dream come true and I owe it all to you. Thank you for being one of my greatest blessing! And of course, rest assured, I will not, in any ways broke that trust that you have given. And do my best to fit in your culture, way of living and do my task in the best way that I can. Meanwhile, here are some facts about me...
I'm a home person, I could stay home all day tutoring kids, playing and bonding with them. I could also cook some simple Filipino dishes that you might want to try once in a while. I was accustomed to do household chores since I was a child. I'm hardworking, trustworthy, humble, organized, optimistic, jolly and easy to be with. I love to read, sing and explore unknown things. I'm a good listener. I'm very open minded when it comes to constructive criticism because I want to see the best of me who have really grown far from old ways and things. Also I'm a dedicated Christian who pray and read Bible everyday and I believe that everything happens for a reason. That God has always a plan for our lives Tru good times and even bad. For now, I don't have any future plans aside from pursuing this program. Tomorrow is never promised that's why we have to live our life as if it is our last-flling the days with love, joy, peace,faith,patience, kindness, goodness and self control.
To end this, I just want you to know that I'm so excited to be your Au Pair, meet new friends and explore the beauty of community & the people themselves. More than that, I'm more excited to bond & have a great talk with you esp with kids❤️ As early as now I want to express my pleasure to be with you. Hope to see you soon. Have a good health and stay happy. God bless!
Best Regards,
Queen