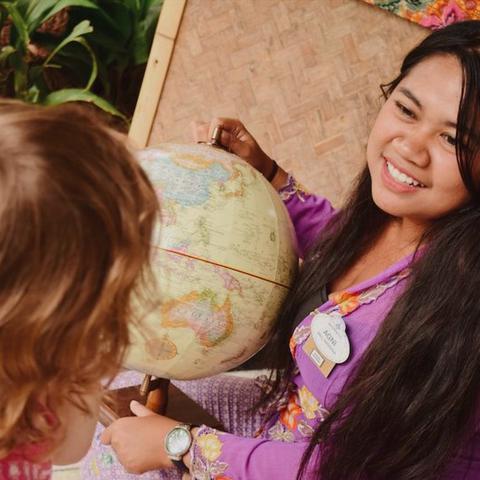 Dear Host Family,
My name is Agni. I am a 26 year-old Indonesian. I just got back to Indonesia after completed my Disney's International Program from United States as a Southeast Asia Cultural Representative. It's a one year program to work and learn as well as represent my country to talk about my history, culture and its wildlife conservation to the guests and mostly young children because my role is a part of Education Team in Animals, Science and Environment department.
My first language is Bahasa Indonesia and I am also fluent in English. I started learning English in primary school and I have in addition been taking courses taught in French in high school. In about a year or two I plan to pursue a degree in Europe, but I am yet to make up my mind concerning my future area of specialization. Because eventhough my background education is a Medicine, but I have a deep interest in education, culture and arts. So, at the moment, I would like to take some time out to have a different life experience, and to have time to calmly reflect on my future academic/ professional orientation.
When it comes to child care experience, I have looked after children both in formal and informal contexts. In my last job as an educator in Disney's Animal Kingdom, everyday I had to educate, deliver formal and informal conversations to children and share my own culture like telling them folklore stories, how to play a traditional board game and play a traditional musical instrument from Indonesia. I also spent my leisure time to do a volunteer job. I used to help to sort and deliver more than books throughout local community in Central Florida (educators, schools and children in need).
I look forward hearing from you.
Regards,
Agni