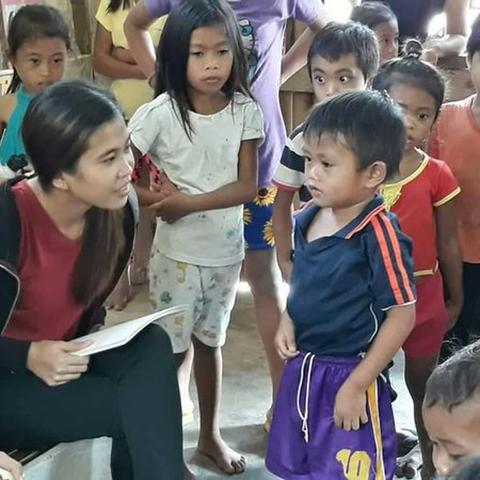 Dear Host Family,
Hello how are you? My name is Mary Grace C. , 25 years old, from Philippines. My friends called me "grace". I love being a volunteer in doing community service here in my beloved city; we feed, play, and give advises to the tribe people, especially children. I love hiking, trekking, and visiting Mother Nature and other tourist spot together with my friends during weekend. I love also going into cafeteria to take pictures as a remembrance. About my personality, my family and friends describe me as "down to earth kind of a person". I am also flexible in doing household chores; family oriented it's like Family first before my needs and wants. I am loving daughter and loving friends, seeing them crying are my weakness.
Our family is composed of 4(Father, Mother, Brother, and Me). Our tradition or house rules are to eat together in Breakfast, Lunch, and Dinner. In the week end we go in our barrio or farm, because we have house there, we visit and clean together.
In addition, I am a College graduate of Bachelor of Science in Office Administration in Green Valley College Foundation Inc,. In year 2013, I graduated Associate in Office Administration its 2 years courses at the age of 18, I have already work as office staff. So I decided to continue my course into bachelor, I became working student, I pay my tuition with my own. In weekdays I am an office girl, in weekend I am student. Finally in 2016 I finish my Bachelor's degree. It's difficult to handle, but nothing is impossible if you work hard.
In doing household duties, I wake up 5:30am everyday to cook and prepare for our breakfast. I also sweep inside and outside the house. Washing plates and casserole help my mother in washing our clothes and prepare for our dinner. It's also my task to organize and clean inside the house. I want to become au pair, because I want to explore Europe. I want to learn European foods, language, culture and tradition.
Best Regards,
Mary Grace :)