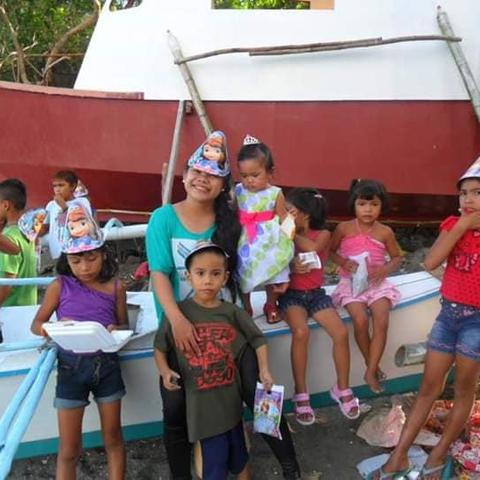 Hi Future Host Family ,
Are You looking for a big Sister for your kids ? Here I am !!
My name is Mae for short, And I am 24 years old girl from Philippines. I took Associate in Computer Education (ACE) .. In Southern Leyte State University year 2011 - 2012 . But wasn't able to get it done due to financial problem . But I will surely finish my degree if ever I got more savings for my fees. I also took vocational course for 6months . CAREGIVING in Saint Thomas Aquinas College . I have certifate. And have training in RedCross for Basic Life Support (BLS) and Standard First Aid .
I was a CAREGIVER NC II Certificate Holder . And undergo on the job training at the hospital . We have lots of work routine in the hospital like monitoring patients vital signs , patients bedbath , infant bathing for new born babies , cleaning patients room and a lot more .
I have lots of experience with childcare since I have nephew's and nieces . I took care my cousin's son since he was born until 1year old . And been a nanny for 2years . I love children and I always enjoy working and playing with them . I also love animals . I'm a cat and dog lover . We have dogs and cats in our home .
About myself :
About myself: I'm compassionate, energetic, hard worker, organized and really patient. And I'm also a very funny cheerful person, has positive outlook in life, easy to go with and very Flexible woman. I don't smoke, never. This quotes inspires me;Don't worry about being successful,
If given a chance , I could share more about our culture , learning our language in exchange maybe sounds of fun , I love art crafts also paper art which I can share and teach a child/children. I also sing , I know how to sing and some says I'm a good singer but i dont think so .
I hope you could help me . Its my dream to be an au pair . i will do my very best to serve you and your family if I'm given a chance .
If you want more info just email me
Regards ,
Mae