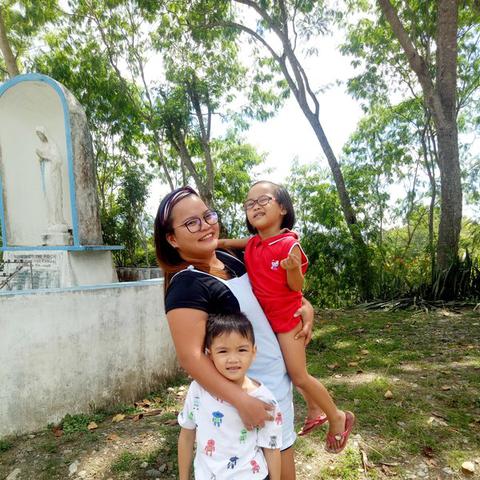 DEAR FAMILY :
My name is Jamaica Chea Claudette , 24 years old , I'm presently living at the Durian Capital of the Philippines Davao City . I graduated way back 2016 with a degree holder of bachelor of Science in Business Administration. My Father is a Seaman and my mother is a Business Woman. I have two sisters , my second sister is in College and the other one is now in high School . I love watching movies , reading books , doing household chores , baking , dancing and traveling . I love to go to different places know its culture and understand its language.
When my younger siblings were still little , I was the one who always took care of them , because my mother is a bit busy with her job before and She always asked me to look after with my siblings because she observed that i was gentle when it comes with children. After school I checked my younger siblings homework if it's correct. I always read bedtime stories to my younger sister. I always encourage her to write her name over and over to improve her hand writing. I let her watch educational videos so that she could learn easier and a fun way of learning. Even my cousins now they always asked me to look after their son and daughter, because they are sure that i could take care to their little ones.
I want to become an Aupair because i want to know and understand other culture and laguange. I want to help them in their housework, look to their children and I will share to them our musics, games, crafts and cuisine so that they will experience another culture and learn a second language as well. I also want to travel in different places and explore more. And I believe , experience is the best teacher that a person can have.
TRULY YOURS ,
JAMAICA CHEA CLAUDETTE
V. VARGAS